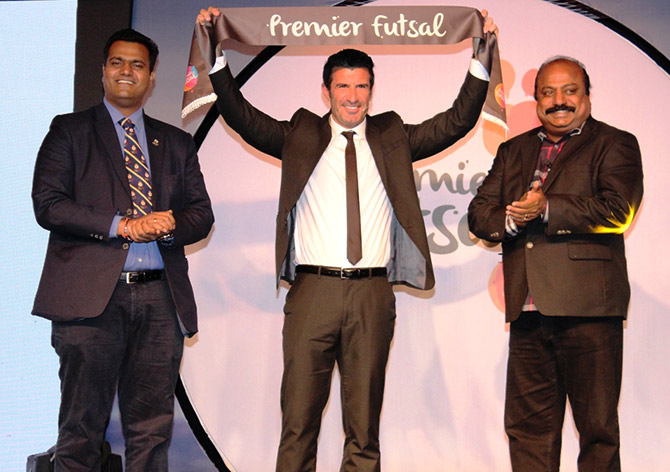 World's first multi-national futsal tournament, the Premier Futsal will start on 15 July. The inaugural game will be held at the Jawahar Lal Nehru Stadium in Chennai. A total of six franchises will be divided into two groups. After eight days and 13 matches, the final will be held in Goa on 24 July.
The Premier Futsal tournament has gained a lot of attention Manchester United legend Ryan Giggs, Barcelona legend Ronaldinho and former AC Milan marksman Hernan Crespo – joined the league as marquee players. Apart from them, the league had earlier signed another Manchester United's Class of '92 legend Paul Scholes, former Real Madrid player Michel Salgado and Brazilian Futsal legend Falcao.
The franchises are owned by Indian Entrepreneurs and the league is promoted by Indian Cricketer Virat Kohli. The six teams are Chennai, Mumbai and Kochi(Group A) and Goa, Kolkata and Bengaluru(Group B).
The Premier Futsal is split up over two legs to be played in Chennai and Goa. There will be three days of futsal in Chennai, from July 15-17, featuring six matches with two being played each day at the Jawaharlal Nehru Indoor Stadium. After a day's rest, the tournament will resume in Goa, at the Peddem Sports Complex in Mapusa. The remaining six group stage matches will be played there from July 19-21, before another day's rest ahead of the knockout round. The semifinals and finals will be held in Goa on July 23 and on July 24.
What is Futsal?
Futsal is similar but very different from Association football. Keep these facts in your mind while watching the game:
5 players in each team
Unlimited rolling substitutions
Twenty minutes halves
Size 4 ball
No sliding tackles or shoulder barge allowed
Played indoor on specially made teraflex courts
No offside
In case a player is sent off, the team can send in a substitute as replacement but not before two full minutes since the sending off. However a change can be made if the offending team concedes in this period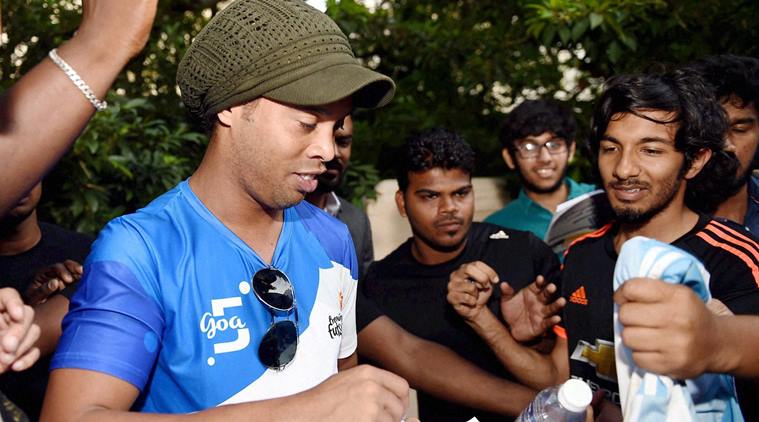 Facts about Premier Futsal
Dates : July 15 to 24, 2016
Player Representation from 4 Continents; 21 countries;
56 International Futsallers
8 International Football marquee players
8 Teams across 8 Cities
2 Pools of 4 teams each
Caravan Style
Player Five Team Composition : 3 International Futsallers, 1 International Football marquee Player and 1 Indian Futsaller
A match of 40 mins; 20 Minute halves
Fixtures
Match 1: Chennai vs Mumbai and Goa vs Kolkata in Chennai on July 15
Match 2: Mumbai vs Kochi and Kolkata vs Bangalore in Chennai on July 16
Match 3: Kochi vs Chennai and Bangalore vs Goa in Chennai on July 17
Match 4: Kolkata vs Goa and Mumbai vs Chennai in Goa on July 19
Match 5: Bangalore vs Kolkata and Kochi vs Mumbai in Goa on July 20
Match 6: Goa vs Bangalore and Chennai vs Kochi in Goa on July 21
Semi Finals: Group A winner vs Group B runner up and Group B winner vs Group A runner up in Goa on July 23
Premier Futsal FINAL in Goa on July 24