Top 10 Best Australian ODI batsmen of all time: Preeminence, fierceness, ruthlessness and a no nonsense attitude are some terms which easily define one of the most glittering teams in the history of cricket, the one and only, Australia. Being diffident doesn't run in the veins of their blood.  Well, well, well, the Men in Yellow have been crowned as champions in 50-overs World Cup, for a record, five times. Australia is also the only side in the world to have won three consecutive World Cups in 1999, 2003 and 2007 respectively.
But all this preponderance in the colorful jersey could never have been a reality if their majestic batters had not performed as consistently and dominantly as they did, over the years. The Australian attitude is damn simple; they just go for the kill. In batting as well, it has been the case for ages where the Kangaroo batsmen have played an attacking brand of cricket.
Players legacy, stats, consistency, batting style, impact, match-winning contributions and performances in high octane clashes are the considerations which have landed these top-notch Aussie batsmen in this list.
So now, let's check out the list of Top 10 Best Australian ODI batsmen of all time:
10. Andrew Symonds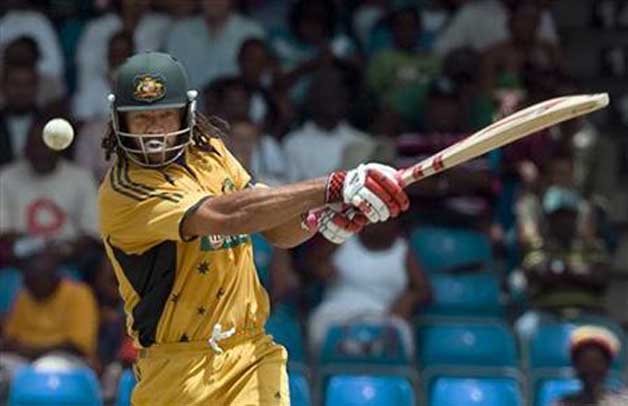 One of the most brutish hitters of the cricket ball, Andrew Symonds was an imperative part of the Australian middle-order, in one of their golden eras. Symonds, at his demolishing best, was a sheer pain in the neck of the opponent bowlers. The right-hander won many a matches for his country on his own and in pressure cooker situations. Fondly referred to as Roy, his six hitting abilities were second to none. The Aussie dasher is one of the four elite Australian ODI players to have hit 100 or more sixes in ODIs.
In 161 ODI innings, the English-born Australian player blasted 5,088 runs at an average of almost 40 and a mind-wobbling strike-rate of 92, which was one of the best during his epoch.