"As long as you don't concede a goal, you don't lose", is a famous football saying and is quite true. "The game is defined not only by the goals scored but also by the goals that are refused" is another one which conveys the same important perspective of the game. And who has the most significant part to play in restricting a goal, other than the goalkeeper.
For a goalkeeper, keeping the clean sheet is as uplifting as winning the game and the basic idea behind having a clean sheet is that it intimidates the forthcoming opponents. Here are the top 10 Premier League goalkeepers with maximum number of clean sheets.
10. Tim Howard (USA) – 129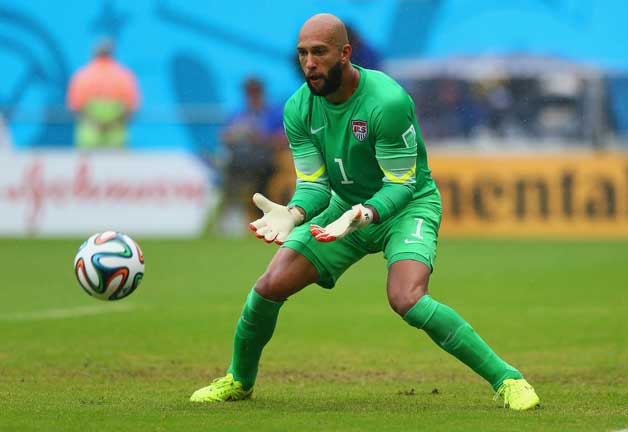 The American began his expedition in Premier League with Manchester United in 2003. He made 45 Premier League appearances for the Red Devils and kept the net sealed for 16 times. But the introduction of Edwin Van Der Sar to Old Trafford saw Howard heading to Everton for more first team chances.
In Merseyside, where he joined in 2006, he has  enjoyed a decent life, making 329 appearances for the club  conceding no goal in 113 times. In 2012, he scored a goal against Bolton Wanderers making him only the fourth player in history to score a Premier League goal. Tim Howard can save a goal, and score one as well.