The football world was in shock when Lionel Messi announced his retirement from international football. He made this announcement after his team lost to Chile in the Copa America final on penalties. It was also six straight defeat for Argentina in a cup final.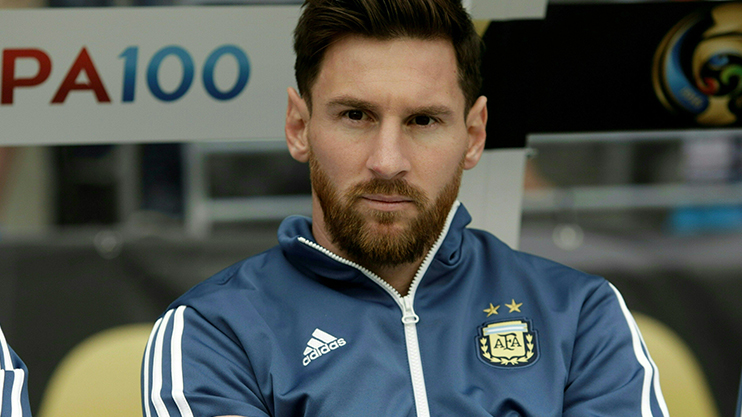 Most of the fans and critics were shocked by Messi's decision. Many of them thought it was just a decision he took in a state of anger and he will reconsider it. But, will he? No. Why? He was only 29!
While announcing his retirement, he said  "For me the national team is over." "I've done all I can, I've been in four finals and it hurts not to be a champion."
"It's a hard moment for me and the team, and it's difficult to say, but it's over with the Argentina team."
After making his senior team debut for Argentina in 2005, he has carried the burden of expectation from the fans for a major tournament success since 1993. But on the other side, he has often been criticized when the team loses. Most of the fans remain in his corner, one can't ignore his inability to lead Argentina to international glory. The criticism started when Argentina lost to Germany in 2014 World Cup. Messi was unable to net a single goal. And the criticism grew when Chile beat Argentina in 2015 Copa America, irritated by the suggestion that he was anything other than committed to the national cause.
Last week, Messi became Argentina's all-time top scorer with 55 goals. But his record while playing for the club is far better than his international record. He has made 348 appearances for his club FC Barcelona and has scored 312 goals with an average of 0.89 goals per game till the end of 2015-16 season. He has 55 goals from 113 matches while representing his country with an average of 0.48 goals per game. That's a huge difference!
One cannot question his commitment to play for Argentina. He has played every major tournament since 2014. He manages his hectic schedule so that he will be able to play for both club and country. For example, this year he played the Copa Del Rey on May 22 and five days later played for Argentina in a friendly against Honduras. Last year, a week after Champions League final he was playing in Copa America.
But Argentina is not a weak team. They have got players like Angel Di Maria, Sergio Aguero and Gonzalo Higuain. Their performance was great throughout the Cup matches. But they chocked in the finals. Lionel Messi is often criticised for his inability to score in high-pressure matches and Cup Finals. And surprisingly, the fact is true. He is cited as the best footballer in the world at the moment. But if he is the best, why he is unable to score or lead his team to victory in important international matches?
Messi is the only player in history to win five Ballons d'Or and three European Golden Shoes. He is considered as a prolific goalscorer. He holds the record for most goals scored in La Liga, a La Liga season, a calendar year, a single season, a Champions League match, and most Champions League seasons. With all these records and an inspiring story, did he quit international football just because his team was unable to win any major tournament? Frustration and anger after loss is very common.
Miroslav Klose played two European Championships and three World Cups before Germany won 2014 World Cup. This was Germany's first major Cup victory since 1996. Klose served Germany for 13 years before hanging up his boot after winning the World Cup. He holds the record for most number of World Cup goals and also he is Germany's top most goalscorer. He scored 71 goals from 137 senior appearances with an average of 0.51 goals per game, which is better than Messi.
Not a comparison but it was too early for Lionel Messi to call his retirement. He could have played more international football. With only two years remaining for the World Cup, he could have added another star to his Jersey. But the decision he made was coward and selfish.
Diego Maradona once said: "He's a really good person, but he has no personality, he lacks (the) character to be a leader." Now Maradona has proved his statement. Messi will never emulate Maradona's success in leading Argentina to a World Cup title.