English Premier League (EPL) is the most delightful league in the world. No other league is able to catch the sight of viewers like English Premier League does, making it the most watched league in the world with a TV audience of 4.7 billion in 643 million homes spread over 212 territories round the globe. With the backing of money bags and TV revenues EPL tops the transfer spending with a whopping 1.15 billion (In Euros). Let us peek through the Top 10 successful transfer this season so far:
10.Xherdhan Shaqiri (Stoke City)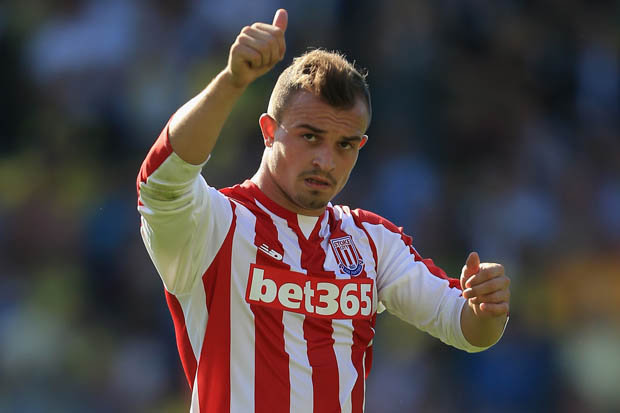 Shaqiri is nicknamed as "The Alpine Messi", the deal raised the eye brow of every fan when Stoke City signed Shaqiri from Inter Milan. Potters broke their transfer record to endure his service.  He is unpredictable on the ball, adept with both feet, clinical in front of goal and possesses excellent vision.  He underlines the above description by his performance this season. He gave potters a leg up to uplift them from the drop zone to the top half of the table. In spite of the fat that he was not consistent throughout, his individual brilliance at times came in handy for Stoke City who was able to stun some of the big guns in EPL.