In India, Cricket is one of the most happening things going around. Cricketers are followed by people with lot of craze and passion and whatever they do become a style statement. And whoever gets linked to them garners huge interest among the fans. As soon as they are captured with any girl it becomes the hot toast of the nation. And mind you not only these cricketers but even their love interests are followed very keenly by the people. The Wags are no less when it comes to style statement and glamour and they are also epitomized as trendsetters in the country.
Today, we look upon some of the hottest wives and girlfriends (WAGs) of the Indian cricketers. These Indian cricket WAGs are as famous as any tinsel town star (some are even tinsel town stars) and have it in them to make anyone's heart skip a beat with their mind-wobbling hot presence.
Let's have a look at 10 Indian Cricketers and their smoking Hot WAGs:
11. Shikhar Dhawan and Ayesha Mukherjee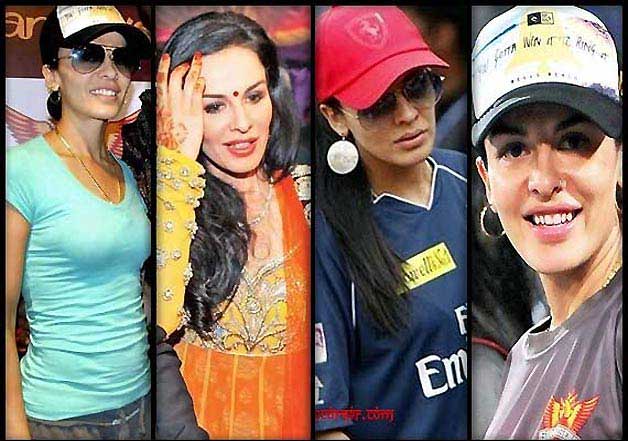 Can anyone guess that this glamorous woman in picture is the mother of three? I have my share of doubts regarding this as certainly I couldn't. This Anglo-Indian beauty is a trained kick boxer. Ayesha who is 12 years older than the swashbuckling Indian opener was born in India but moved to Australia at a very young age. Dhawan got bowled over by her looks when he viewed her profile on Facebook and slowly from friends on the social networking site they became soul mates for life. In 2012, the lovely pair got hitched in a traditional Sikh wedding. Interestingly, Dhawan accepted his ladylove with two kids which she had with her first husband. They are certainly setting up relationship goals for many couples!!