Like batsmen score runs in cricket, strikers score goals and win matches for their clubs and countries. Good strikers are hard to come by. They have this unique ability and skill to cut past the defenders and to make themselves available in goal scoring situations. There are various types of strikers present in world football. Some are clinical finishers, sprinters and then there are some who share a high level of athleticism, composure and dribbling abilities. The combo of all these abilities makes a perfect striker. Today, goal striking has been made more easy and coming at a random pace with the light weight footballs and the enhanced training made available to them. Years ago strikers had one strong foot and a weak foot. But world class strikers have shown that strikers have to be two footed to deal with the dynamism of the game.
Sportsnetra makes a list of the Top 5 Strikers in World Football by the ratio of goals scored per game :
#5 – LUIS SUAREZ(URUGUAY) – 0.63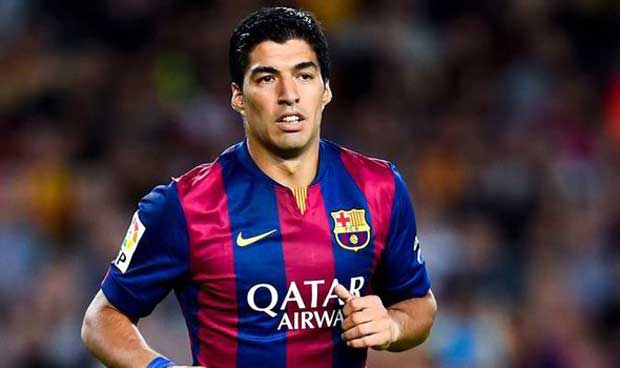 Luis Suarez is a fantastic player from Uruguay who currently plays for Barcelona in the Spanish League. Luis Suarez has often been often in the headlines, both for good and bad reasons. During his time at Liverpool Suarez was criticized for diving, racism and even biting!
But since joining Barcelona in the summer of 2014, Suarez is making news only because of his footballing abilities. He helped Barcelona to a treble is his first year of joining the catalans. He has continued his superb form even this year and it is enough for him to be in our list of top 5 forwards.