The prospect of speed is one of the inevitable attributes that distinguish a special player from the mediocre players. And the football world had seen and is still seeing the dashing runs by these players. Here is the list of the fastest footballers currently playing this beautiful game.
10. Alexis Sanchez (Chile) – 30.1km/hr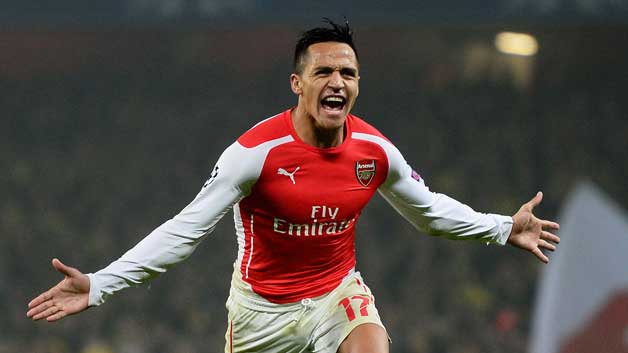 Ask who is the most tireless footballer currently playing, and the majority of the football world will have Alexis Sanchez as the answer. He is diligent, determined and lively, not to mention his pace. It is evident from the disappointment showed by Barcelona fans when he joined Arsenal in 2014.
Sanchez is a beast when it comes to pace. He runs the whole length of the ground, dribbling or tracking, he doesn't care. He was the best player for Arsenal last season and has made 70 appearances for the North London club. He is just nine games short of making a century of appearances for Chile.
There has been an interesting story reverberating around fans. Once in Chile, Sanchez lost his car keys. Instead of taking a cab to home, he ran five kilometres back and forth for fetching the keys. Alexis Sanchez for you!